Comments by Bob Cavalcante
How did Bob Cavalcante feel about the decal, signs, lettering, or graphics from SignSpecialist.com, Wildstripes.com, or NameMyBoat.com. The following is what Bob Cavalcante posted: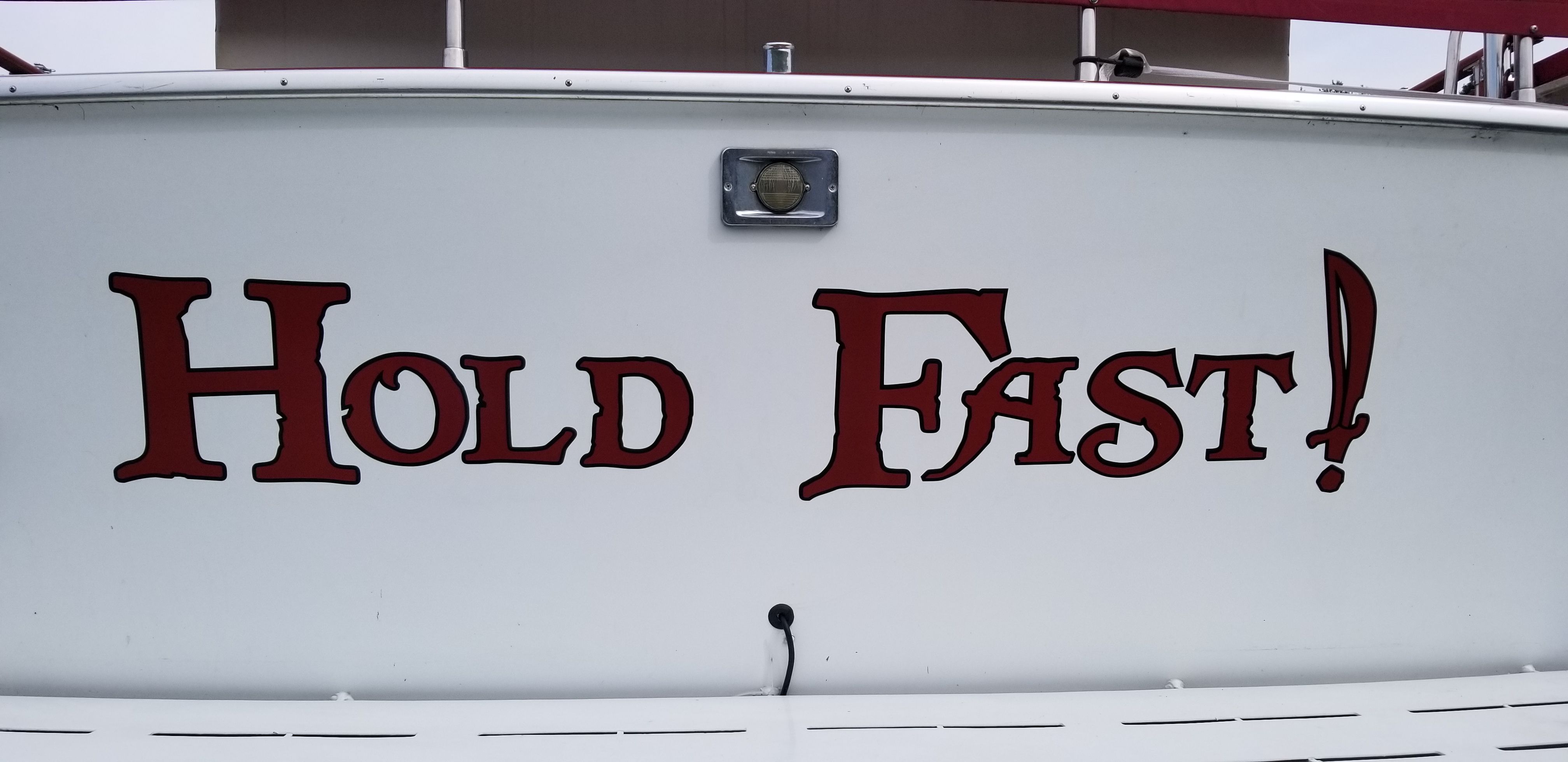 "Received the new boat name and hull numbers quickly and in great shape and install was a breeze! The font is perfect, the color matches exact with my boat, and it looks amazing! I did notice one or two very small places where the maroon color was a bit lighter and streaky, like an ink cartridge was running low, but it's very small and can't even be seen from the pier. We'll see how they hold up in the sunlight after a while. Overall very satisfied and I'll be purchasing my home port name from you as well as two smaller boat names for my life ring! Thanks again!"
Feedback From 08-23-2021.