Comments by Richard Dagobert
How did Richard Dagobert feel about the decal, signs, lettering, or graphics from SignSpecialist.com, Wildstripes.com, or NameMyBoat.com. The following is what Richard Dagobert posted: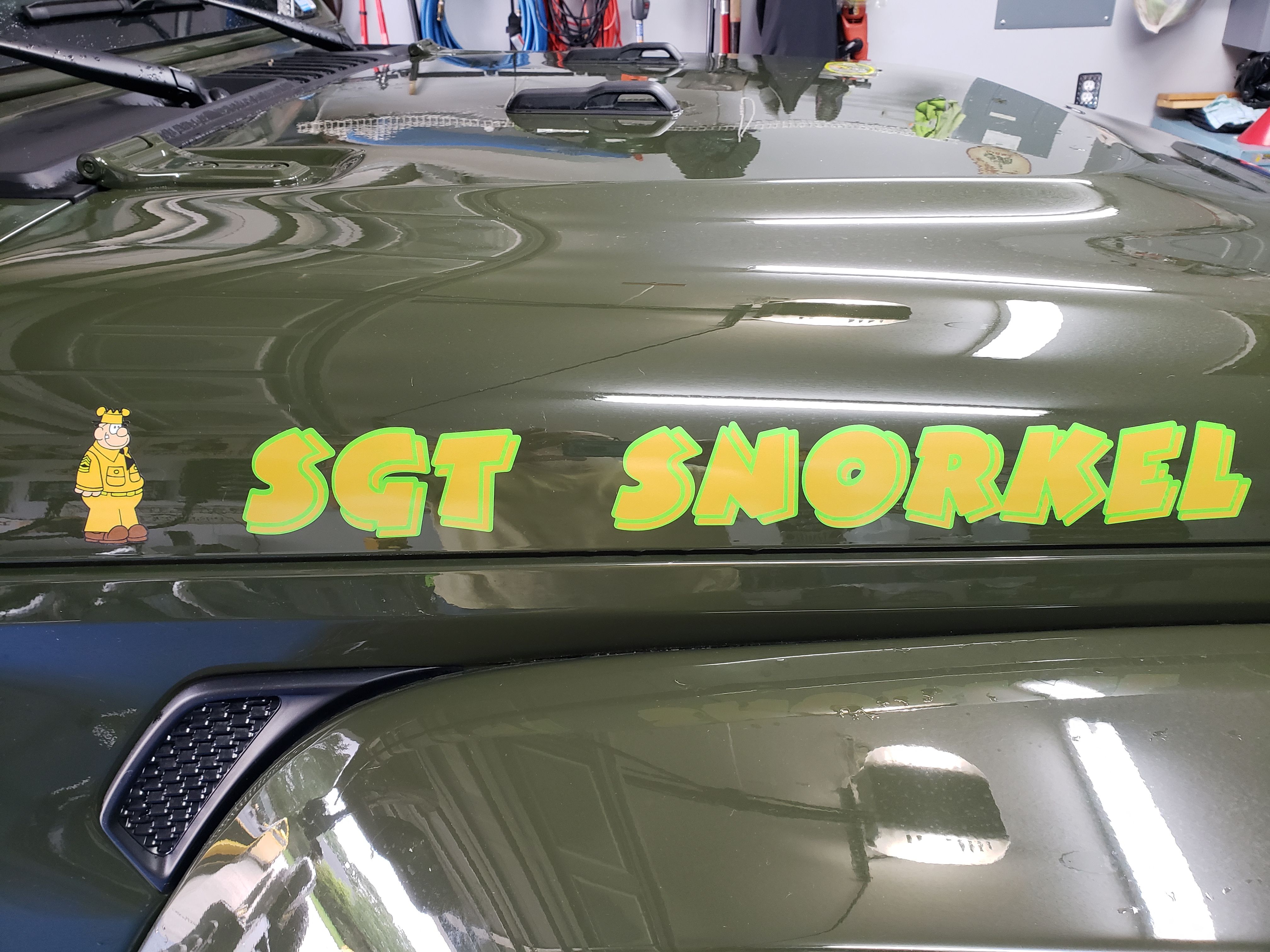 "I placed two separate orders with SignSpecialist. The first order was for the name decal "SGT SNORKEL" for my jeep wrangler and then a second order for two sets of the actual sgt snorkel cartoon character, one set to be 5" tall and the other set 3" tall. when they sent the actual cartoon character decals they accidently left out the 3" tall decals. I emailed them and they were very apologetic and had a set out to me the very next day. I received all of the decals within days of my orders and just put them on today. They went on very easy, with no troubles and I'm very pleased with the finished product. SignSpecialist is a great company to deal with and I highly recommend them, you wont be disappointed.
I was going to attach a second picture showing the whole vehicle but it only let me attach one."
Feedback From 05-13-2021.