Comments by Jerry Horch
How did Jerry Horch feel about the decal, signs, lettering, or graphics from SignSpecialist.com, Wildstripes.com, or NameMyBoat.com. The following is what Jerry Horch posted: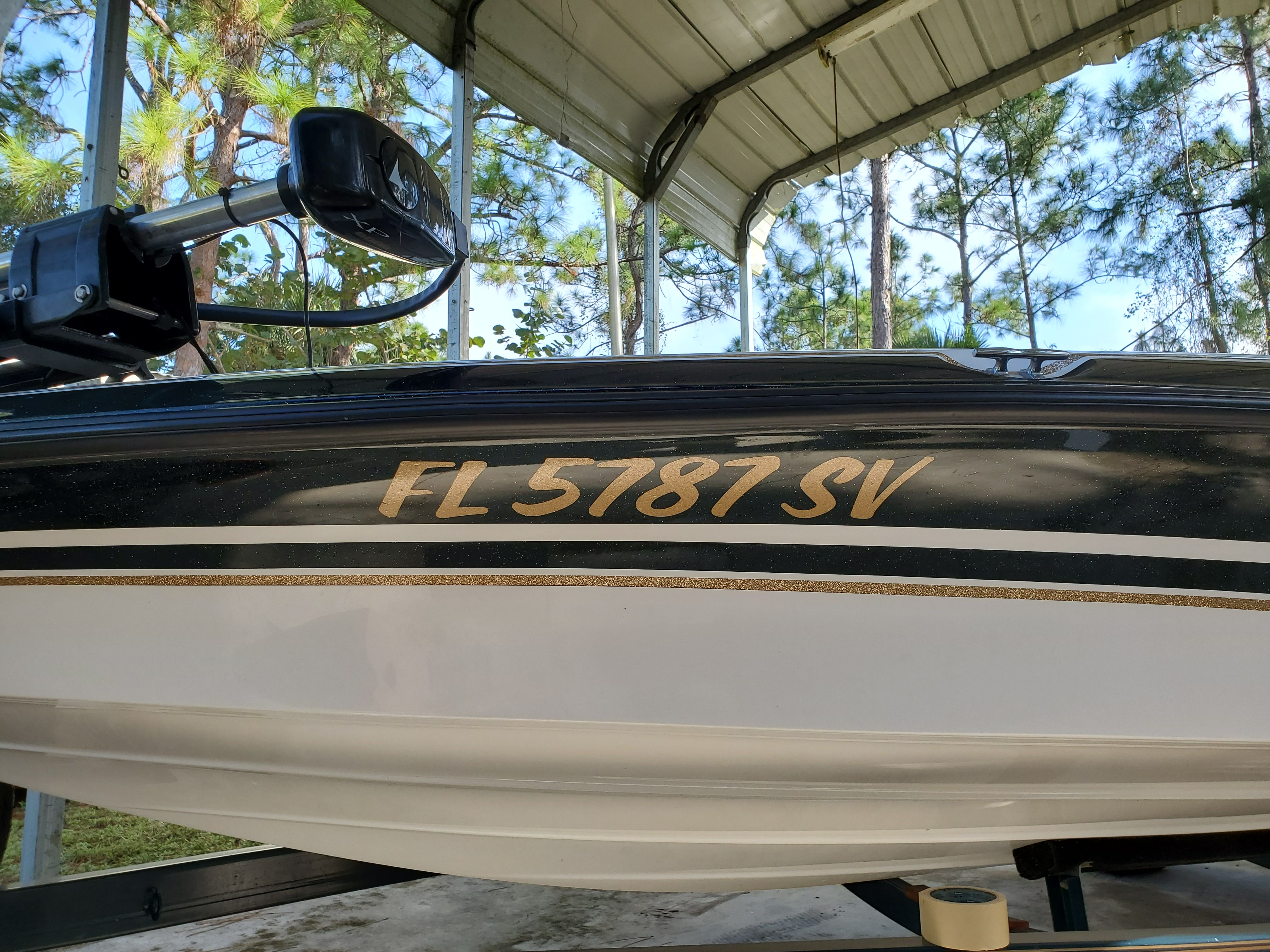 "Decals look really nice.I let them sit outside overnight , getting moisture from dew in the backing paper..making it hard to seperate from sticky side of decal,that was tricky,keeping it perfectly flat for placement.On a slightly curved surface I had to cut into 3 sections to maintain a somewhat straight line on placement...I think it would help if the mat was evenly cut on at least one edge...seemed to be crookedly cut .So I recut a straight line on bottom for placement.but it did turn out nice as seen .
"
Feedback From 11-22-2020.