Comments by George NJ
How did George NJ feel about the decal, signs, lettering, or graphics from SignSpecialist.com, Wildstripes.com, or NameMyBoat.com. The following is what George NJ posted: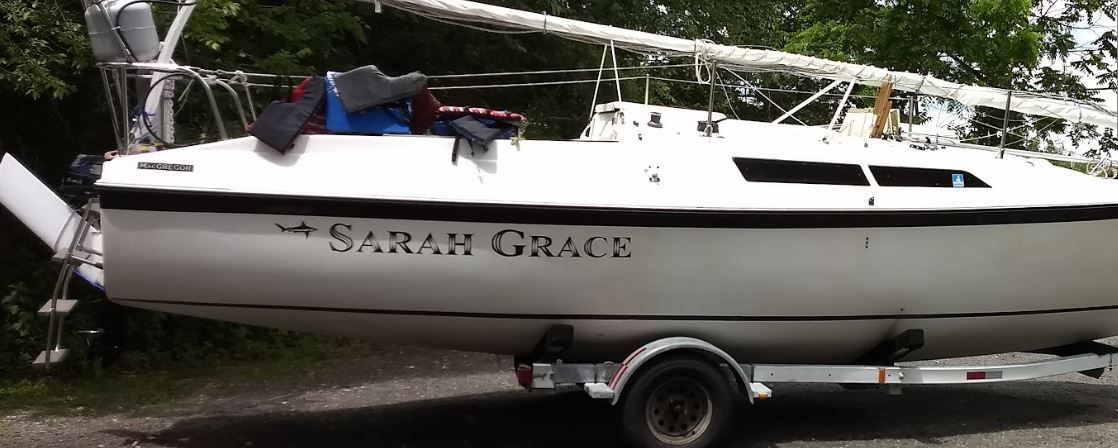 "I took a shot at this pretty intricate name decal with all the cutouts in them, I knew they could easily cause issues when trying to pull the paper off them with a possibility of it sticking and causing damage to the decal itself. I was very pleasantly surprised how great it all worked out, and how fast and easy it was. This was really a great decal and I couldn't have been any happier with how it turned out. It looks like a professional sign guy put it on. Thanks!"
Feedback From 06-23-2020.