Comments by Lana
How did Lana feel about the decal, signs, lettering, or graphics from SignSpecialist.com, Wildstripes.com, or NameMyBoat.com. The following is what Lana posted: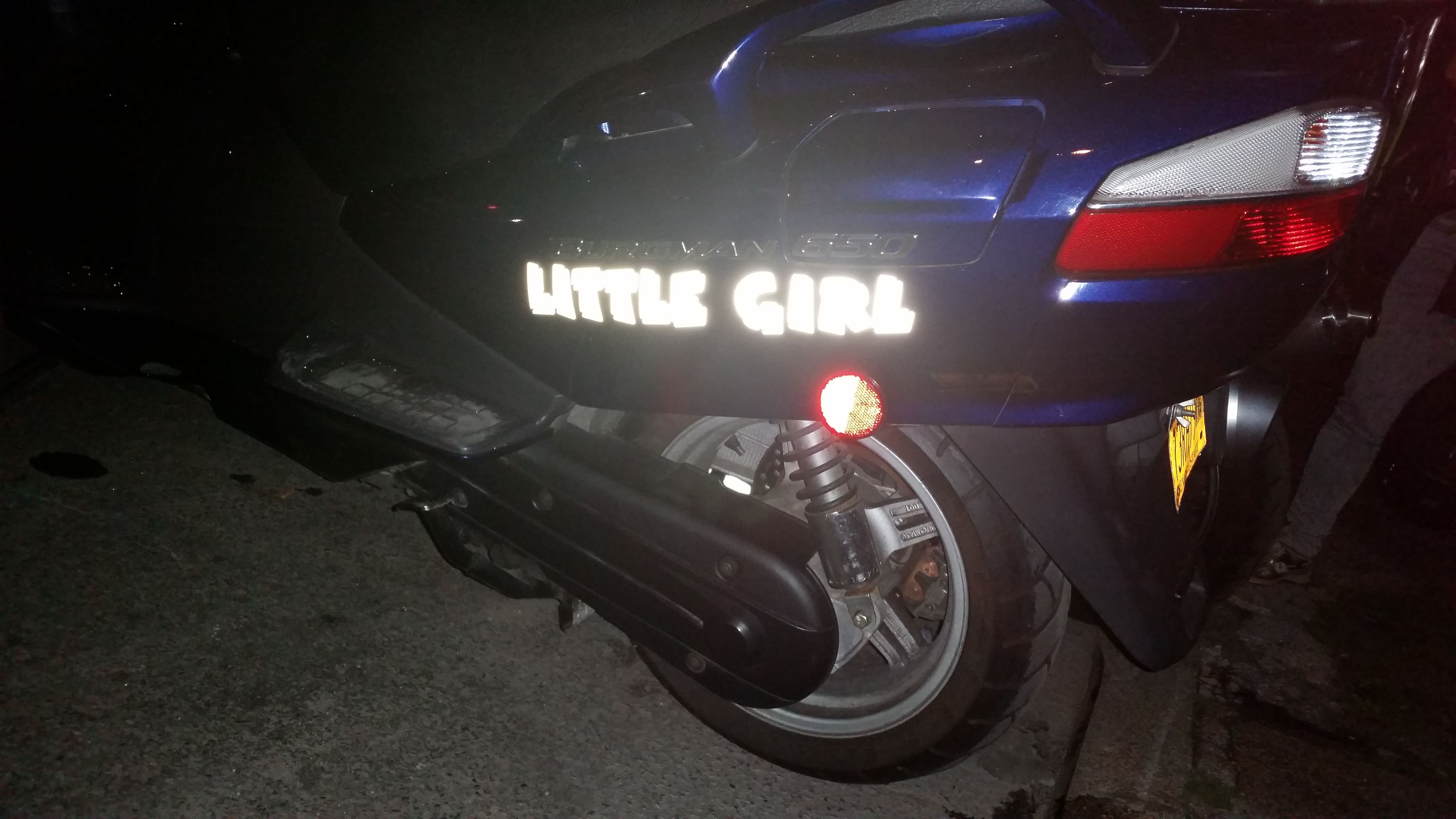 "We loved the decal! The letters were super reflective at night. Even though it has been almost 5 years since we've ordered these, we loved them. We put the decal on our Suzuki Burgman 650 motorcycle. White reflective lettering on Midnight Blue color bike.
Now need these for our slingshot!"
Feedback From 02-19-2019.