Comments by Don and Teena
How did Don and Teena feel about the decal, signs, lettering, or graphics from SignSpecialist.com, Wildstripes.com, or NameMyBoat.com. The following is what Don and Teena posted: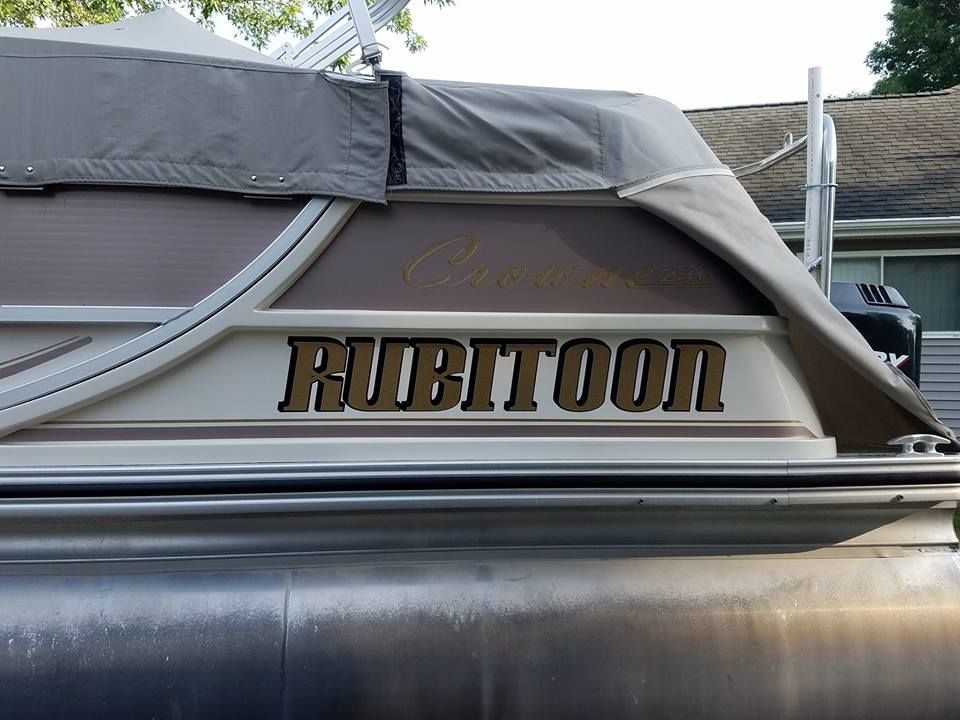 "We have been wanting to put a name on our Pontoon since we bought it 3 yrs ago and finally sat down to do it last week. We found this site and it was so easy to do just too many choices lol. After approx 2 hrs of playing with different fonts and outlines we came up with a design we loved. We are Jeepers and own a Rubicon so it only seemed fitting that our Pontoon should reflect that. We couldn't believe how fast (ordered on 7/6 and received on 7/11) these were made and they turned out great, very easy to apply also. Thank you Sign Specialist!"
Feedback From 07-12-2018.