Comments by Joanna
How did Joanna feel about the decal, signs, lettering, or graphics from SignSpecialist.com, Wildstripes.com, or NameMyBoat.com. The following is what Joanna posted: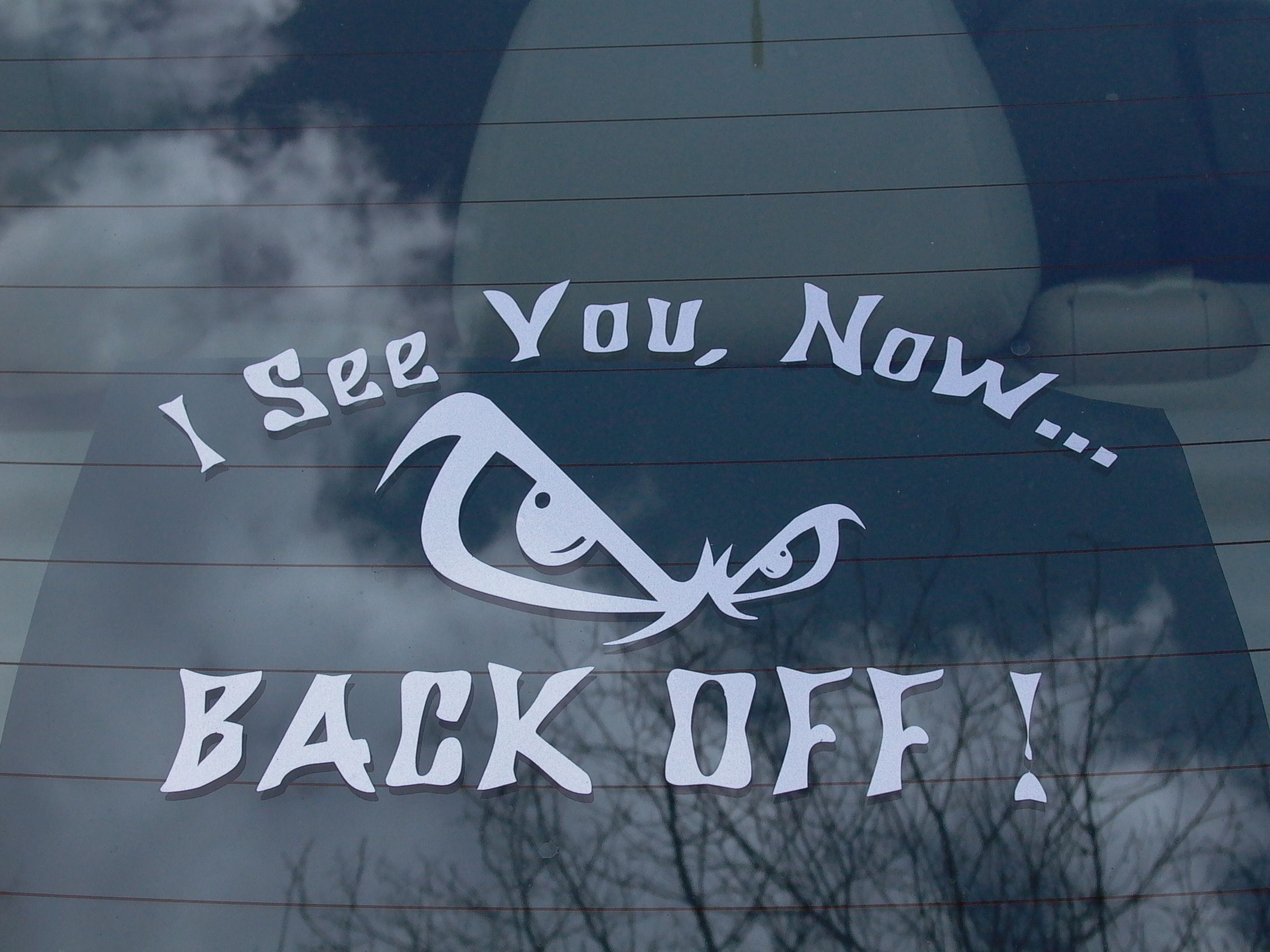 "I love the decal it is exactly what I was looking for. I got a new car and needed a new decal from the same old 'Back Off' and this way I have the decal I want with spunk and personality. I drive a manual and no one seems to give me enough room when I start to roll back so I got tired of it and wanted to say something about it. Thanks to this decal I can."
Feedback From 02-12-2006.