Comments by Daniel Volintine
How did Daniel Volintine feel about the decal, signs, lettering, or graphics from SignSpecialist.com, Wildstripes.com, or NameMyBoat.com. The following is what Daniel Volintine posted: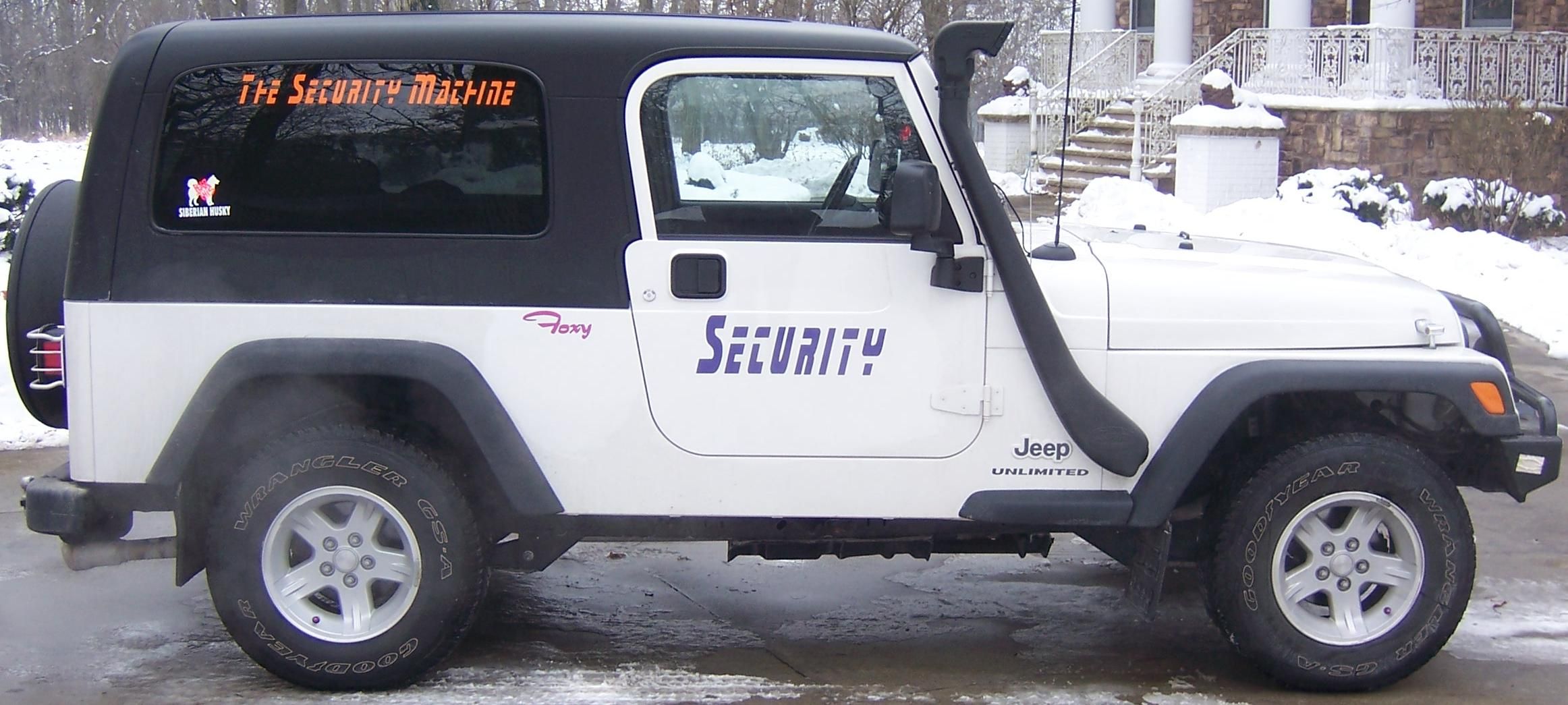 "Hi! This is Dan. I work in Security and needed to spice up the Jeep for work. Thanks for making it so easy to get and install the necessary Lettering on it, now its officially "The Security Machine."

Thanks again,
Dan"
Feedback From 12-10-2007.